Low carbon impact on sea and on land
We have every intention of completing this 770 mile trip with minimal carbon footprint. Wind, wave, tide, walking and solar and wind turbine energy will get us there. Our yacht is fitted with solar panels and a wind turbine producing 100% renewable power for on-board navigation, communications, lights and domestic requirements. Alan and Willie will walk the 270 miles from Erraid to Edinburgh using no motorised vehicles, not even a pedal bike!
During the Solo Round Britain Challenge in 2013 Trade Winds completed a 2,400 mile voyage around the UK and Ireland utilising only renewable power for all on-board electrical requirements.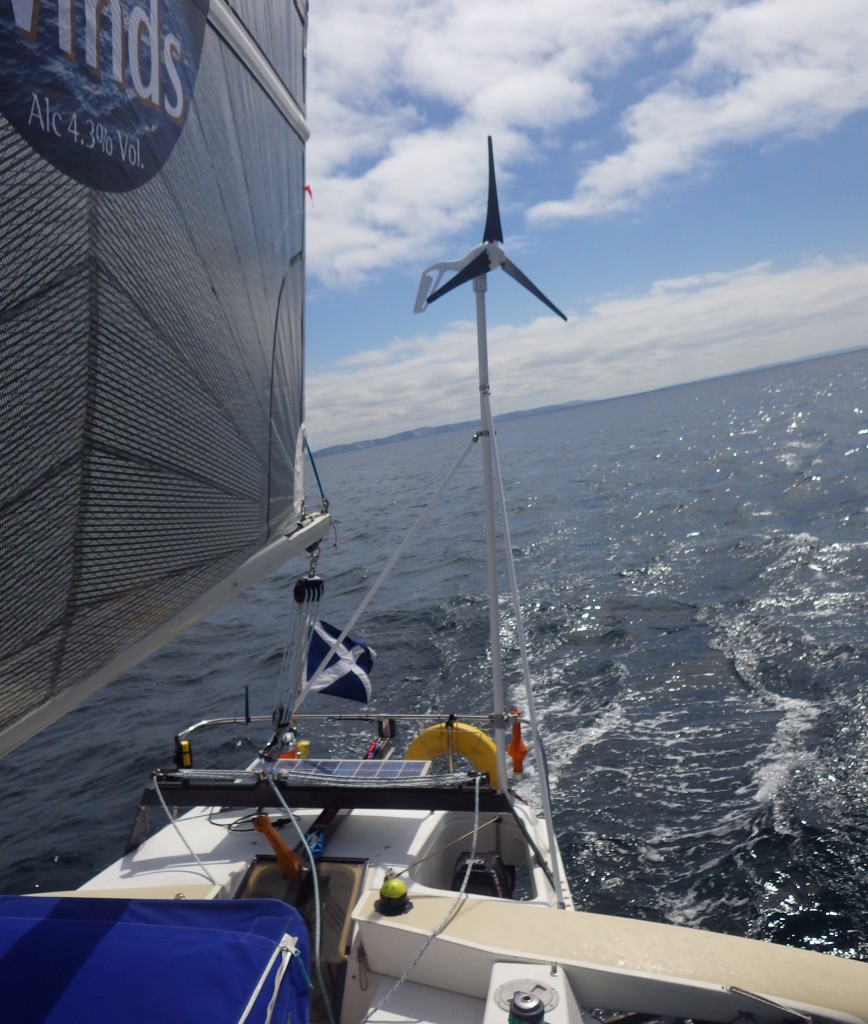 Our seas and lands are precious, the following video of Dolphins off Loch Inver is proof.