The Kidnapped130 challenge will support three elected charities. Public donations will not be used for any of the costs associated with the challenge. All out of pocket expenses and costs will be met by sponsors or by the Kidnapped130 team.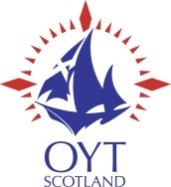 Ocean Youth Trust Scotland aims to become the leading provider of youth work at sea in the UK, in   a safe yet unique environment. Ocean Youth Trust Scotland provides adventurous educational opportunities for young people aged 12-24 to develop their knowledge about themselves, others, and society.


  Or donate by texting KOYT99 to 70070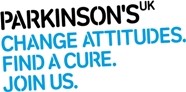 Parkinson's UK Every hour, someone in the UK is told they have Parkinson's. Because Parkinson's UK is here, no one has to face Parkinson's alone. Parkinson's UK brings people with Parkinson's, their carers and families together via a network of local groups, website and a free confidential helpline on 0808 800 0303. Specialist Parkinson's nurses, supporters and staff provide information and training on every aspect of the condition. As the UK's Parkinson's support and research charity Parkinson's UK is leading the work to find a cure, and they're closer than ever. Parkinson's UK campaigns to change attitudes and demand better services. Their work is totally dependent on donations. Help them to find a cure and improve life for everyone affected by Parkinson's.


Or donate by texting KPUK99 to 70070


Stevenson Adventures works alongside organisations and groups who are already involved with disadvantaged young people (14-22 years old). We provide qualified leaders and equipment to take these young folk on day, weekend and week-long walks/expeditions in the Scottish hills and wilderness areas in order to give them a challenge that will help to develop them as individuals. See Kidnapped130 news on Stevenson Way website.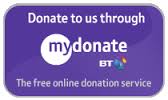 Or donate by texting STEV35 to 70070